November is here and winter is just around the corner! ❄️
This month's newsletter includes some info about new processes and initiatives, as well as celebrating the tutor of the month and GoStudent News 🤓
Tutor Updates
🙏 Listed Vacancies - new feature 🙏
Looking for more students? Tired of your Whatsapp being overloaded? There is a new way to take on regular students. Read more about it here and check out our Listed Vacancies page!
⚠️ From Monday, the Whatsapp groups will no longer contain substitute tutor requests from Customer Support⚠️
👨‍🏫 Trial Session Experts 👩‍🏫
What is it? We are in the pilot phase with a handful of selected tutors. They conduct an Expert Trial Session and have close communication with our team.
How does this impact me? In short, no action is needed from your end. However, you may see an increase of students coming your way who are regular students already so there is no need to do a trial with them. However, you will receive detailed and specific information about the student before your lesson to help prepare you!
➗ Calling all Maths tutors ➗
GoStudent is partnering with maths AI assessment provider, Eedi! Students will now have the option to complete a 'free assessment' before their trial lesson to identify the areas they need support with.What does this mean for you?This means in some cases your programme manager will attach a link to the student's Eedi maths report before your trial lesson, so you already have a firm grounding on the areas the student is confident in, as well as topics they need to focus on. You can use this report to structure your trial lesson ahead of the class, so you can meet your new student with confidence. At the moment, the Eedi assessment programme is available for maths students between the ages 9-14 (KS2/KS3).
❄️The holidays are coming! ❄️
We will soon be sharing some information about Christmas challenges and tips on how to manage your students over the festive period.
In the meantime, communication is key! Begin to have conversations with all your students about their holiday plans and book in your lessons/arrange your schedule accordingly.
🏫 Tutor Academy 🏫
Enroll into the Tutor Academy if you haven't already. See this month's webinars below.
📘Preparing your students for Exams - 5th November - 12:00
🏫Revision Hacks - 10th November - 12:00
💡Get Exam Board Savvy - Deep dive into English KS4 & KS5 - 12th November - 12:00
🤓 Upgrade your tutor profile! - 17th November - 14:00
➕ 11+ Webinar - 19th November - 13:00
⌚ Organisation and Time Management Skills - 24th November - 13:00
💰 Money Management - 26th November - 13:00
Tutor of the Month
Taylor has been voted as tutor of the month for her great trial lessons, leaving in-depth feedback for the team and in general being a great tutor to work with!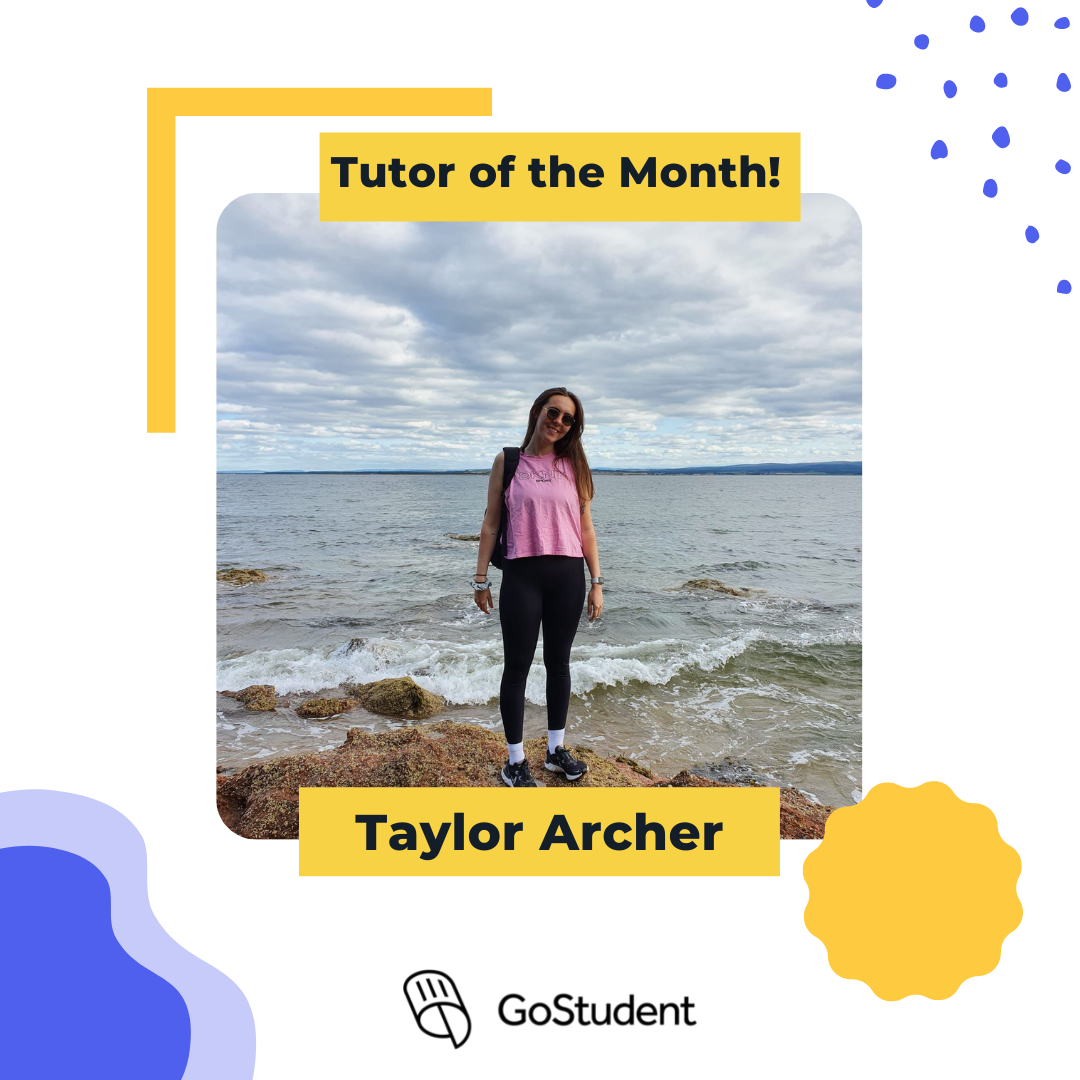 Where are you from? Northern Ireland 📍
What is your favourite subject? English obviously, but I really like Politics as well! 📚
Hobbies: I love to hike, listen to music, explore new places and write music reviews 🚶🏽‍♀️🎵
A fun fact about yourself: I was a child model for Tesco kids clothes 👚
Your favourite thing about tutoring with GoStudent? How flexible it is! I'm allowed to be my own boss, in charge of my own hours and able to make money whilst being anywhere in the world! I also love being able to connect with young people and having fun whilst teaching them English! 🌍
Your best study tip? Be organised. It's the first step to successful studying. Prioritise what you need to and block out time for each task. It'll make sure you're being productive with your time and ultimately not ending up all flustered! 😊
GoStudent News Recap
The Tutor Team is Growing - again?!
We have 2 new team members to introduce to you, Maria and Myles who are both based in the London office 🏙️ There will be a few more additions before the New Year and we can't wait to share their friendly faces with you soon.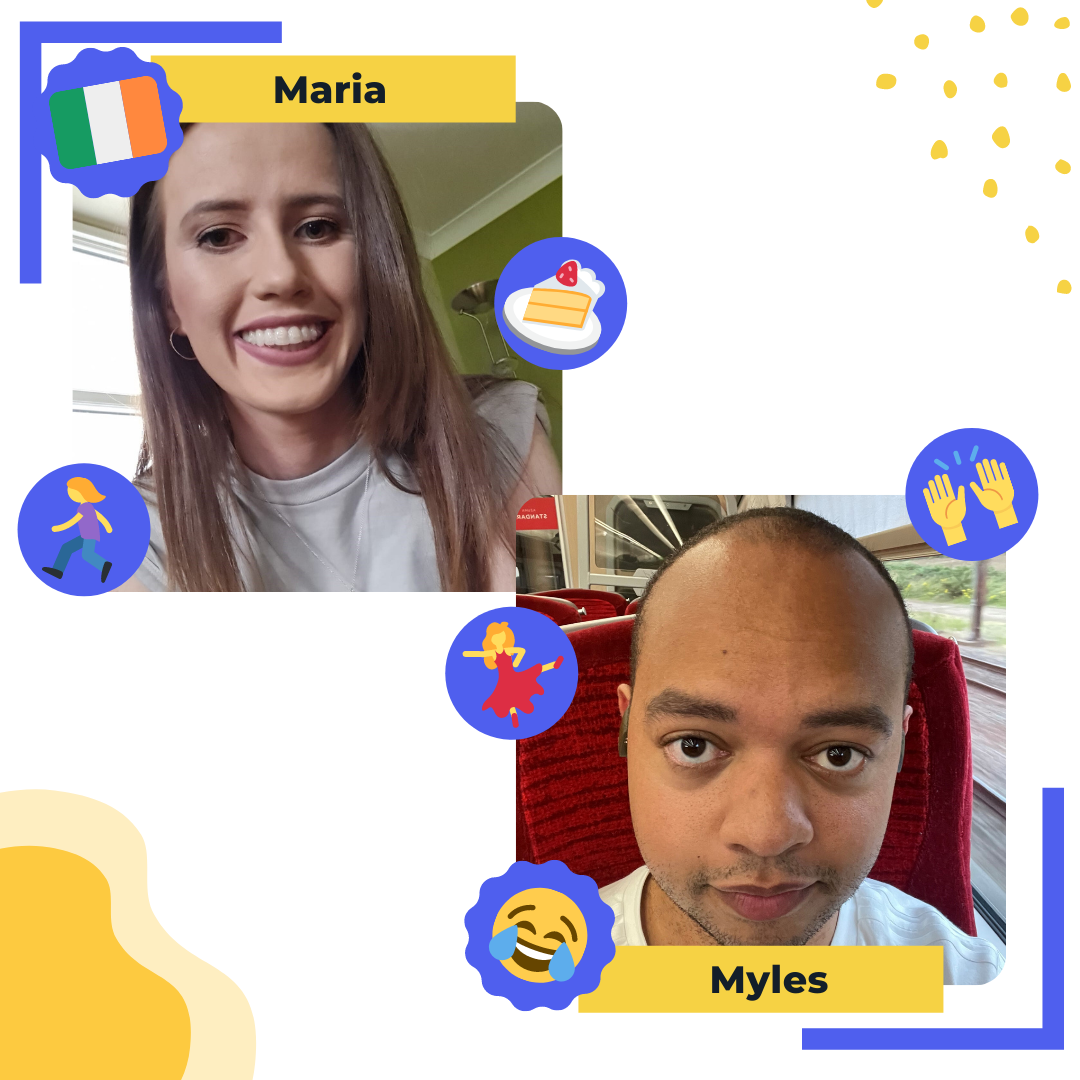 GoStudent hit the milestone of 1000 employees across all markets! The HR team have been busy and absolutely smashed their original target (which was 800 employees by the end of the year!) 💪