Happy December to you all! ☃️
Read below for information on our first Tutor of the Year awards, a new feature, upcoming Tutor Academy webinars, as well as general GoStudent news and successes 🥳
Tutor Updates
🏆 The Tutor of the Year Awards 🏆
Make sure you have your ticket and are not left out in the cold ❄️
Come one, come all, come celebrate, the finest tutors in the land and wait with baited breathe to see who will win the prize so grand. Why yes it is the TOTY awards and while only one can win the prize, each and every tutor at GoStudent, is a winner in our eyes 👀🏆
❄️Lessons during the Christmas period ❄️
Whether you and/or your students are taking some well-deserved time off over Christmas, or whether you are carrying on as normal - be sure to book in all of your student's lessons credits before their renewal date is due!
Remember, before the renewal date it only matters that the lessons are booked in, not used up. So if you do not have time in December for extra lessons, use the credits to book in lessons for January.
💡 New feature - Request Sessions 💡 - live now!

Help your students never run out of sessions again with our newest feature, the "Request Sessions" button. If you see that your students often runs of out credits, and/or your student has asked for more sessions in a subject, click on the "Request Session" button and our Customer Support team will take care of the rest. Read more about it in the Updates page.
🏫 Tutor Academy 🏫
The final few webinars of the year are taking place this week! Be sure to check them out and enroll below.
🏠 Homeschooling- the what and how in the UK - Tuesday 14th December - 17:00
👨‍🏫 Working with Challenging Students - Thursday 16th December - 16:00
Also be sure to follow the Updates as we will be announcing the New Year's webinars starting in January 2022, such as:
👉🏻 Trial Session Success
👉🏻 50-minute Lesson Plan
👉🏻 What makes a Good Tutor
Tutor of the Month
Nicolo has been chosen by the whole team as tutor of the month, with praise for being enthusiastic, friendly, tailoring his trial lessons and for being flexible with families! Keep up the good work, Nicolo!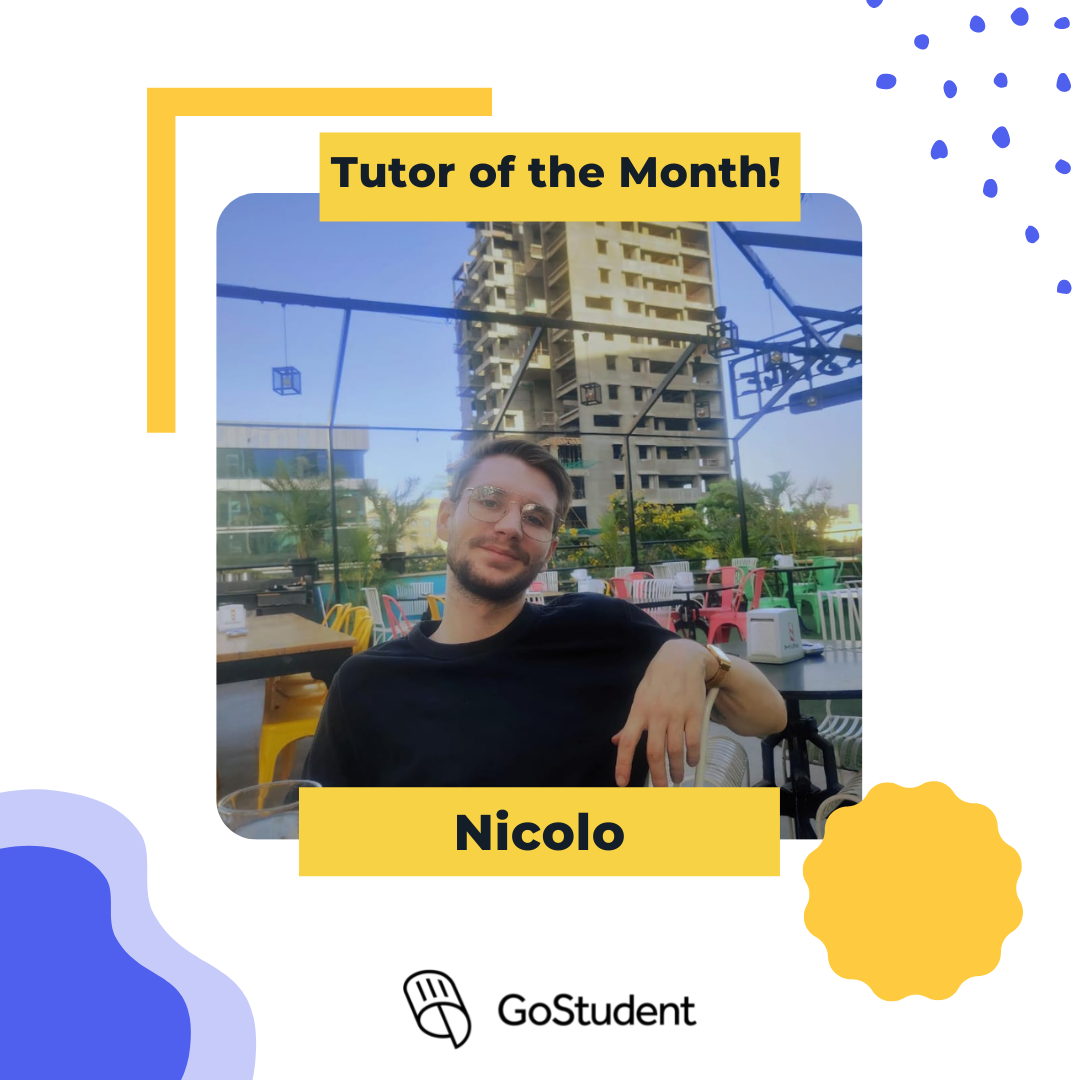 Where are you from? Staffordshire, England 📍
What is your favourite subject? Geography! 🗺️
A fun fact about yourself: I've ridden my motorbike across the (second) highest road in the world 😱
Hobbies: Trekking, climbing and the outdoors in general. My real passion is long distance motorbike trips in remote places. 🛵
Your favourite thing about tutoring with GoStudent? The variety of wonderful students you get to meet, then being able to tailor their learning and see them progress 📈
Your best study tip? No matter what you're learning, try to make sure that you're able to enjoy it in one way or another. Learning something that you're engaged in is infinitely easier than learning something that you are not. 👍
GoStudent News Recap
Introducing the 2 newest members of the Tutor Team!
Aimee who some of you may recognise as she previously worked in the Customer Support team, and Joel who has joined the team in London 🤩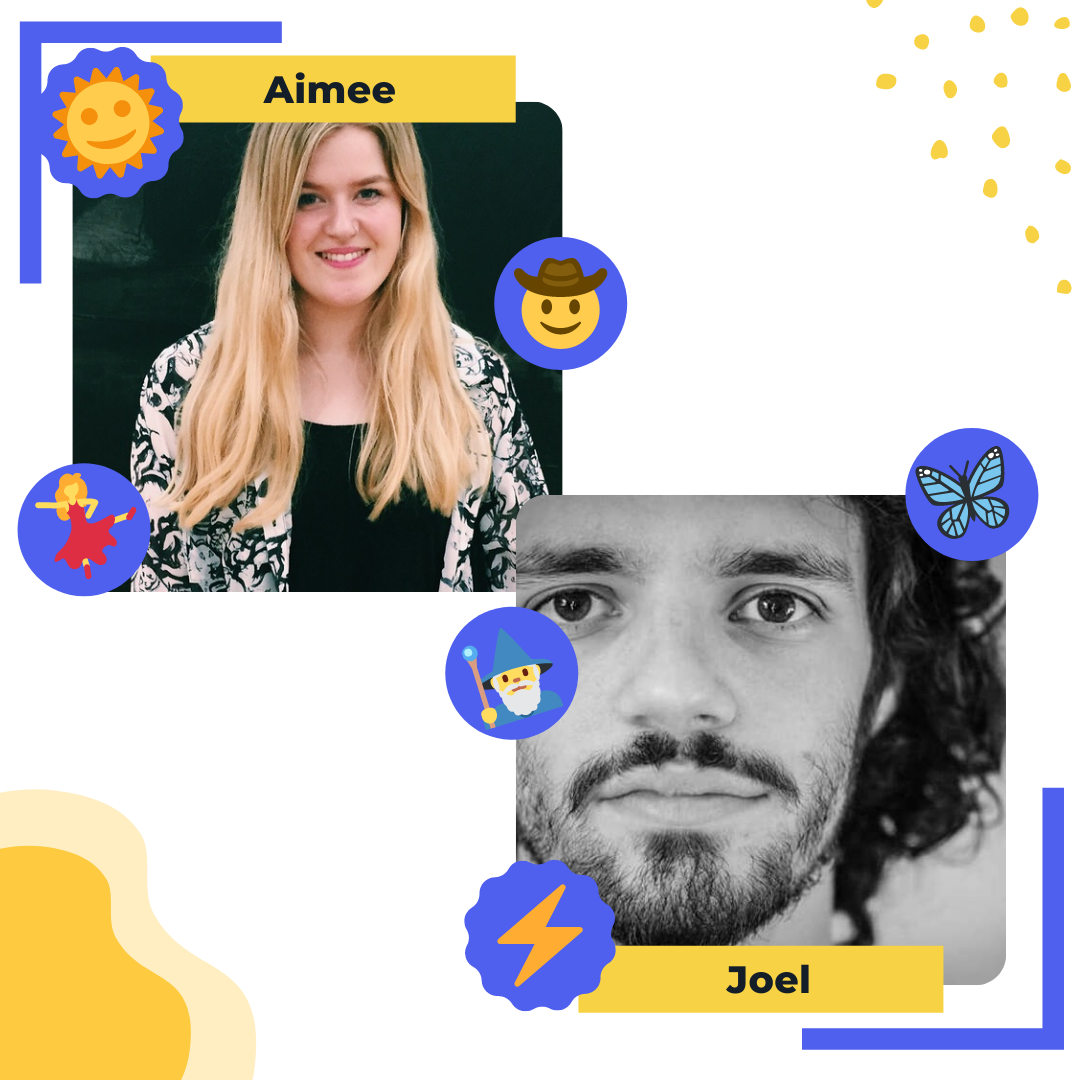 UK/IE market to hit major milestone by the end of the year?!
Is it the number of employees? Or the number of customers? Nope, more imporant than all of that - tutors. We are within reaching distance of  having 1000 tutors on our platform. We currently stand (at the time of writing), at 933 tutors and the market isn't even 1 yet! 🤯
GoStudent wins the Gründerszene Startup of the Year Awards!
Amongst 15 other promising companies nominated for the award, the community voted and selected GoStudent as Startup of the Year! We are honoured that we could excite so many people with our mission to build the no.1 global school 🚀 We owe a large part of this win to our tutors who are a force to reckon with! 🔥 Follow more news like this on our Instagram.
🎅 Christmas Festivities 🎅
There is a GoStudent Christmas playlist to get you in the festive mood! Check it out HERE.