There are two key changes we wish to make you aware of, both come into effect from October 4th, 2023.
Firstly the length of our trial session will change from 50 mins to 30 mins.

This change offers more flexibility to our tutor community and as a result, tutors can now conduct two trial sessions in an hour, should they wish.
This will also result in a changing of the trial session format to a shorter, introductory session - meaning tutors will need less time to prepare for sessions overall.
We have created these new templates to provide guide on how to structure your trial lessons with the new reduced 30 minute time frame.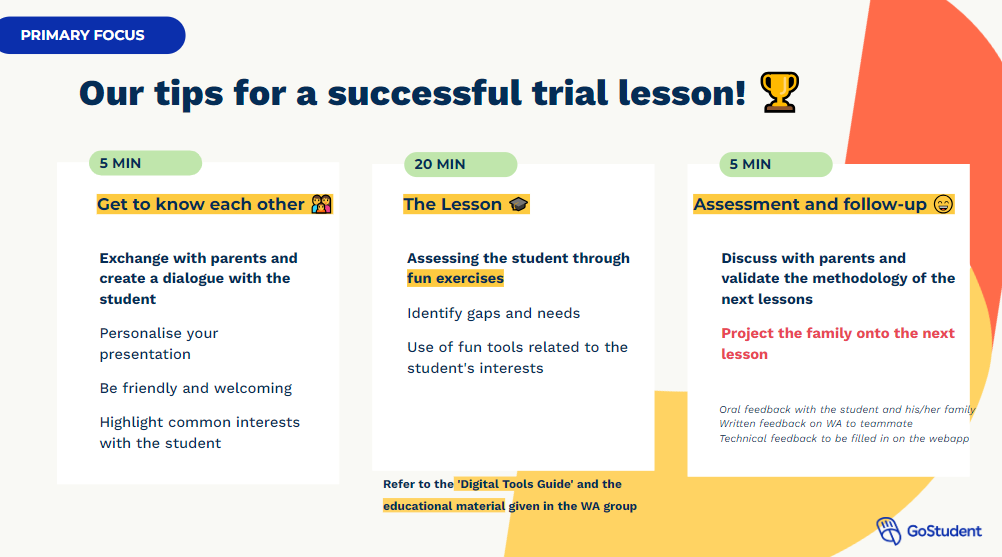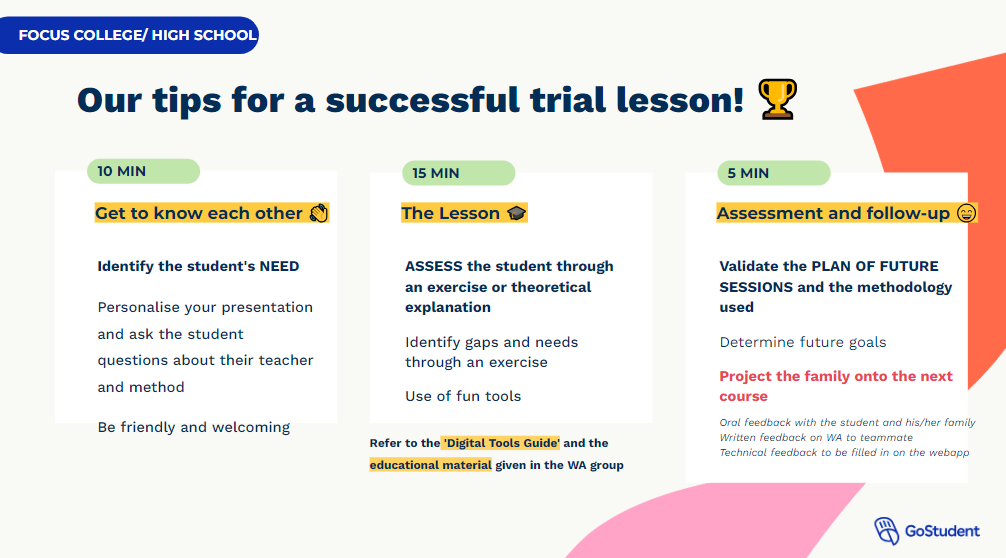 Secondly the fee of your 30 minute trial sessions will be dependent upon the customer conversion.
We will be changing the fee for trial sessions depending on conversion status from October 4th, 2023. Please see the table below:


You will be able to track the status of your trial sessions' conversion in the WebApp under your 'previous sessions'.
We have made this decision to align ourselves with our UK competitors, while still ensuring tutors are able to be paid fairly if the customer joins the GoStudent platform.

We thank you for your continued dedication to GoStudent and your students.
Your UK/IE GoStudent tutor team