We have some news to share 📢

We've introduced The GoStudent Safety Centre to the WebApp
At GoStudent, we've seen first-hand how great tutors can inspire and fuel a life-long love of learning👩‍🏫 That's why we're committed to championing the benefits of tutoring to help unlock the potential of every student now and in the future. We also want to ensure that every lesson is a safe space for students to learn and tutors to teach. For this reason, we have introduced the GoStudent Safety Centre to our WebApp 💻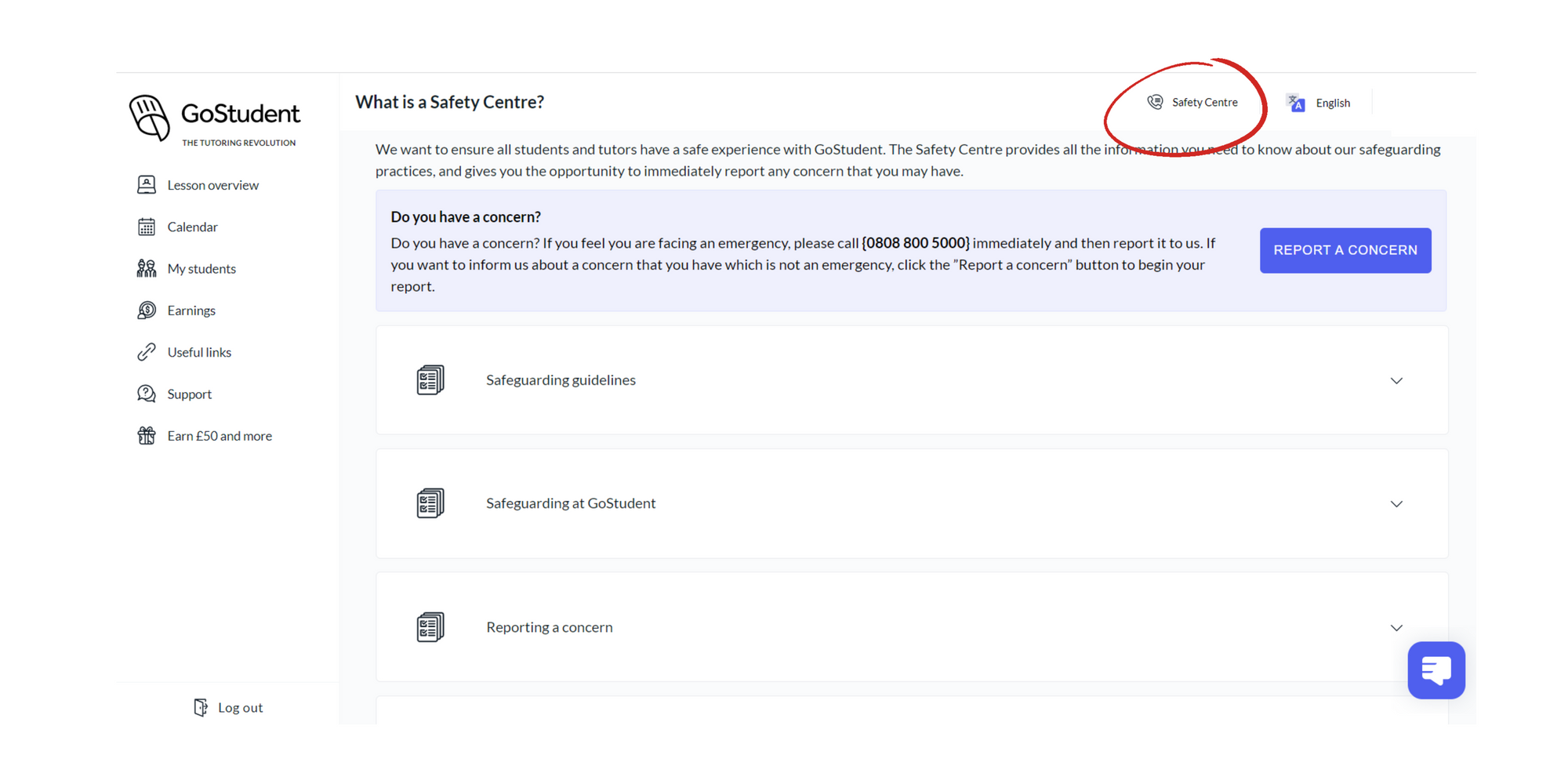 What is The GoStudent Safety Centre?
The GoStudent Safety Centre is a dedicated page within the GoStudent WebApp which provides you and your students with an overview of GoStudent's safeguarding procedures, safety guidelines, and contact details for local authorities. We have also introduced a 'Report' button, which enables you to quickly and easily report any concerns directly to the GoStudent team. 💡
This feature is powered by MYCONCERN®, a secure and trusted safeguarding software used by schools, colleges and other organisations worldwide.
When do I use it?
Should you experience a situation where you or your student feels unsafe, where you encounter inappropriate behaviour, or you are concerned about your own or your student's well being, please follow these steps:
Visit the GoStudent Safety Centre in the WebApp
Press the 'Report a Concern' button
Report your concern via the form provided
What happens then?
Our trained and certified Safety Officers will sensitively manage incoming concerns and incidents right away. We take every concern, and the impact they may have on those involved, seriously and will reach out to you directly, should we need any further information.

For more information please go to the WebApp and visit the GoStudent Safety Centre. You can also reach out to our team directly via safeguarding@gostudent.org.

Thank you for helping us to build the number one tutoring community globally 🌎