Our monthly newsletters are back! Read on to find out what happened in May!
Tutor updates
🌍 📰 First Global Tutor News Event 📰 🌍
We held our first GTN this month. Our founders Gregor & Felix hosted a livestream to address our tutor community to answer their questions and give them some insight into the future of GoStudent. A recording of the event will be made available soon.
⚡ Tutor Academy ⚡
May was very busy for our Tutor Academy team, running a total of 15 webinars for our tutors! As part of our Tutor Academy Challenge, we have been planting trees on behalf of our tutors and are pleased to announce that so far, we have planted 26 trees in Ethiopia for our UK/IE tutors! 🌳

See below all of our exciting webinars upcoming in June 👇 & click here to sign up and find out more.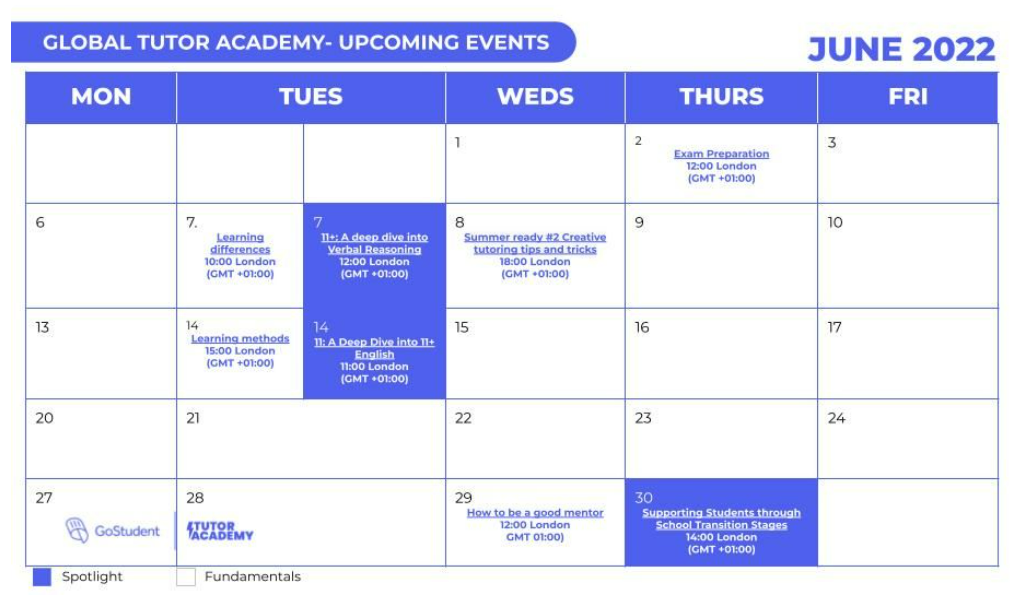 🤝May Roundtable 🤝
Our monthly roundtable gave tutors an overview of all the resources that we are beginning to build for the community. You can find a detailed summary of this event here. Our next roundtable will be on 📅 23/06/2022 at ⏰11:00 GMT. Sign up here.
🧑‍🤝‍🧑 First In Person Event 🧑‍🤝‍🧑
Save the date! On 01/07/22 🗓️ we are hosting our first ever in-person event for our UK/IE tutor community. This event will be in London 📍 and you can expect plenty of fun, professional development, relationship building with the GoStudent team and some exciting giveaways.
More info to follow on the WhatsApp updates- keep your eyes peeled 👀
Tutor Spotlight
Each month we will feature one of the top tutors from our community along with their best study tips! 🤓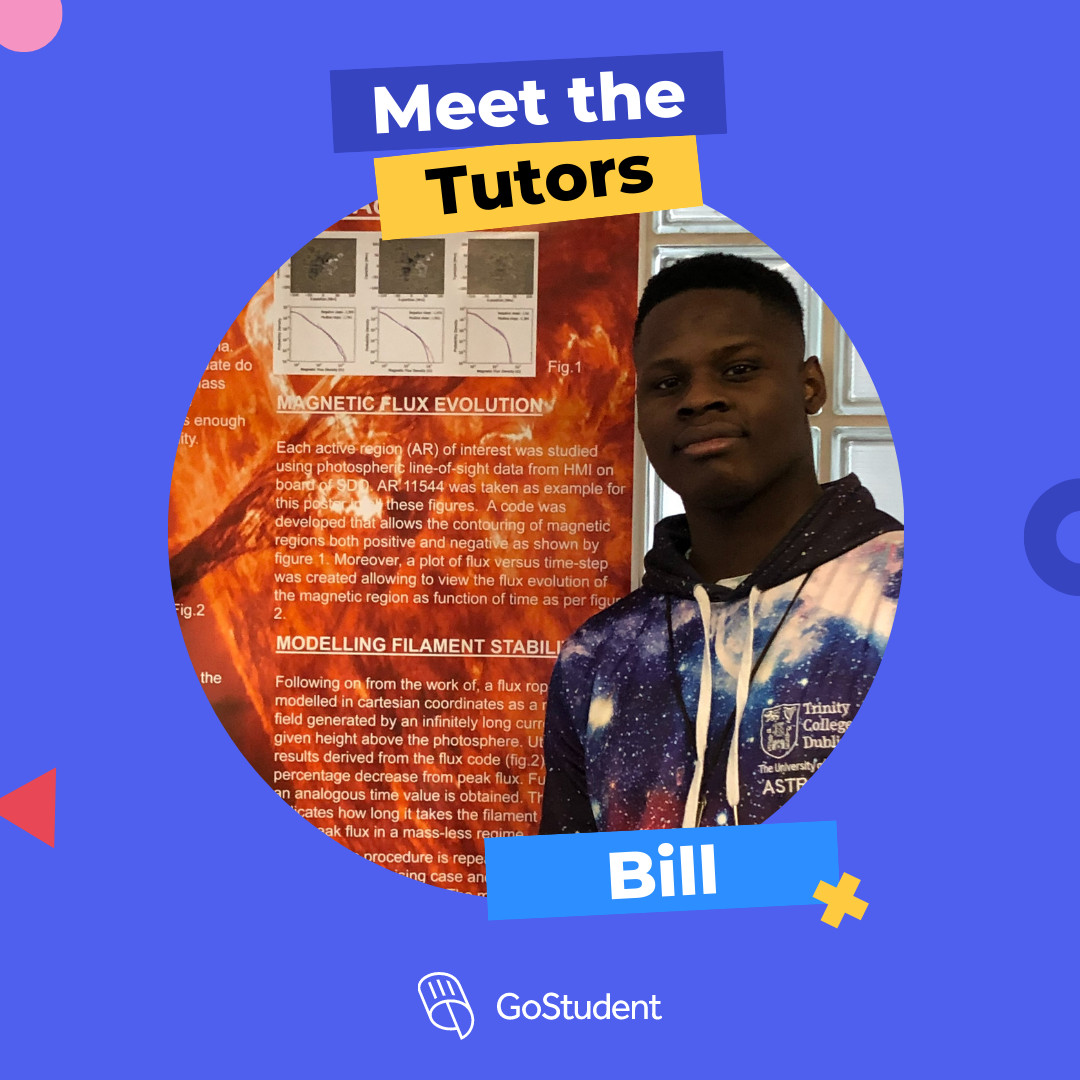 Bill tutors maths and physics and is currently a PhD Researcher in Medical Physics at University College Dublin 🌌 He also holds an undergrad degree in Physics and Astrophysics and a Master's in Space Science & Technology 🛰️​

Your best study tip?
Revision and learning to think for yourself. My philosophy with tutoring is to make sure that every student doesn't just get the right answer but that they also understand why and how they got the correct answer ✅​
Meet the Team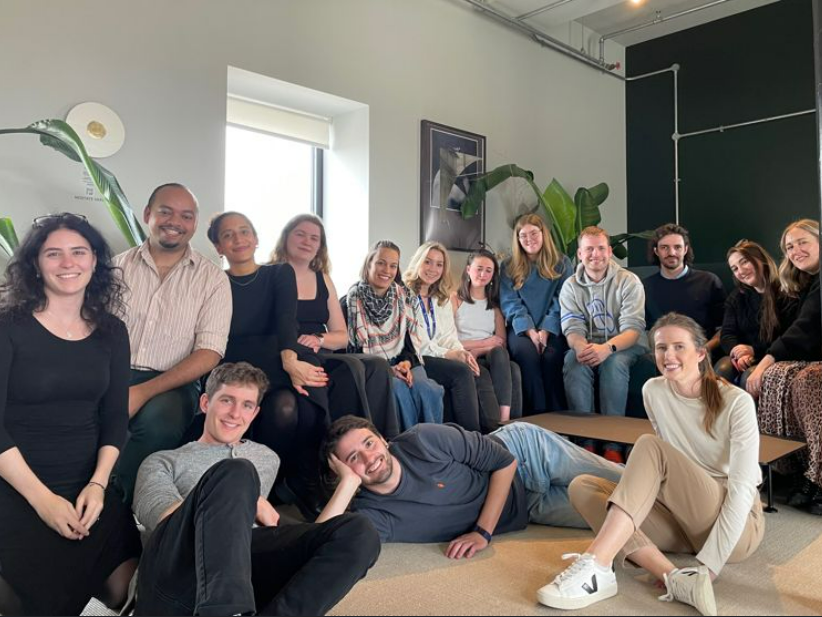 Our team has grown a lot since the last newsletter in January! The tutor team UK/IE is now a massive 20 people, helping to recruit and support our tutors. Each month we will now feature one of the team so that you can get to know us better. ❤️
Instragram
Remember to follow us on Instagram to keep up with our global tutor community!🙌🤳📸